There's not much better than a good book than a good book paired with the perfect glass of wine. Whether you're relaxing with your novel and a glass of wine while taking a bubble bath, or cozying up in a dimly lit room beside a crackling fire during a snow day, a glass of wine and a good novel will always go hand in hand. Here's our handpicked list of current winter book favourites with publishers' descriptions to pair with some of your favourite wines.
---
"Becoming" by Michelle Obama
About
An intimate, powerful, and inspiring memoir by the former First Lady of the United States.
In a life filled with meaning and accomplishment, Michelle Obama has emerged as one of the most iconic and compelling women of our era. In her memoir, a work of deep reflection and mesmerizing storytelling, Michelle Obama invites readers into her world, chronicling the experiences that have shaped her—from her childhood on the South Side of Chicago to her years as an executive balancing the demands of motherhood and work, to her time spent at the world's most famous address.
Pairs Well With
Trius Rosé 2017 from The Wine Shops. Just like how everyone loves the former First Lady of the United States of America, everyone loves rosé. The Truis 2017 is a delicate pinky coral colour with a fresh aroma of watermelon, strawberry, cranberry, peach and pink grapefruit to match the empowerment you'll feel while flipping the pages of her biography. This rosé has a burst of refreshing fruit flavours including red berries and melon. Currant, pomegranate, red berry tea and a touch of spice linger on the clean, fresh finish to take us back to the better days as we wait for summer.
---
"Watching You" by Lisa Jewell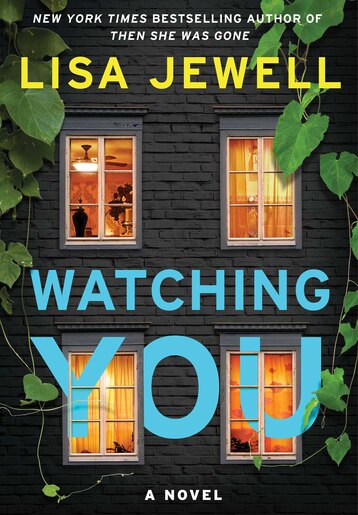 About
Melville Heights is one of the nicest neighbourhoods in Bristol, England; home to doctors and lawyers and old-money academics. It's not the sort of place where people are brutally murdered in their own kitchens. But it is the sort of place where everyone has a secret. And everyone is watching you.
Pairs Well With
Wayne Gretzky Estates Merlot 2017 from The Wine Shops. Merlot wines pair perfectly with Jewell's "bone-chilling suspense" (People) where no one is who they seem—and everyone is hiding something. This twisty plot is teased just at the right pace and this nailbiter will keep you on your toes until the startling revelation on the very last page.
---
"Girl, Wash Your Face" by Rachel Hollis
About
Do you ever suspect that everyone else has life figured out and you don't have a clue? If so, Rachel Hollis has something to tell you: that's a lie. As the founder of the lifestyle website TheChicSite.com and CEO of her own media company, Rachel Hollis developed an immense online community by sharing tips for better living while fearlessly revealing the messiness of her own life.
Rachel exposes the twenty lies and misconceptions that too often hold us back from living joyfully and productively. With painful honesty and fearless humor, Rachel unpacks and examines the falsehoods that once left her feeling overwhelmed and unworthy, and reveals the specific practical strategies that helped her move past them so that you can become the joyous, confident woman you were meant to be.
Girl, Wash Your Face shows you how to live with passion and hustle--and how to give yourself grace without giving up.
Pairs Well With
Trius Riesling 2017 from The Wine Shops. Rieslings are incredibly versatile as the majority of their flavour will vary depending on the location and nature of their harvest, much like Rachel Hollis who navigated her way through life and overcame her life's obstacles, doubts, and insecurities. We all need a little pep talk sometimes, and this just off-dry Riesling is light, fresh and fruity to lift us up when we need it most. Aromas of pineapple, tropical fruit, and floral scents are followed by flavours of juicy sweet citrus and red apple on the palate; finishing with notes of green apple, lemon, lime and white currant. The perfect balance of natural sweetness and fresh acidity, and the ideal choice during the long days of winter as we wait for the re-birth of Spring (and ourselves)!